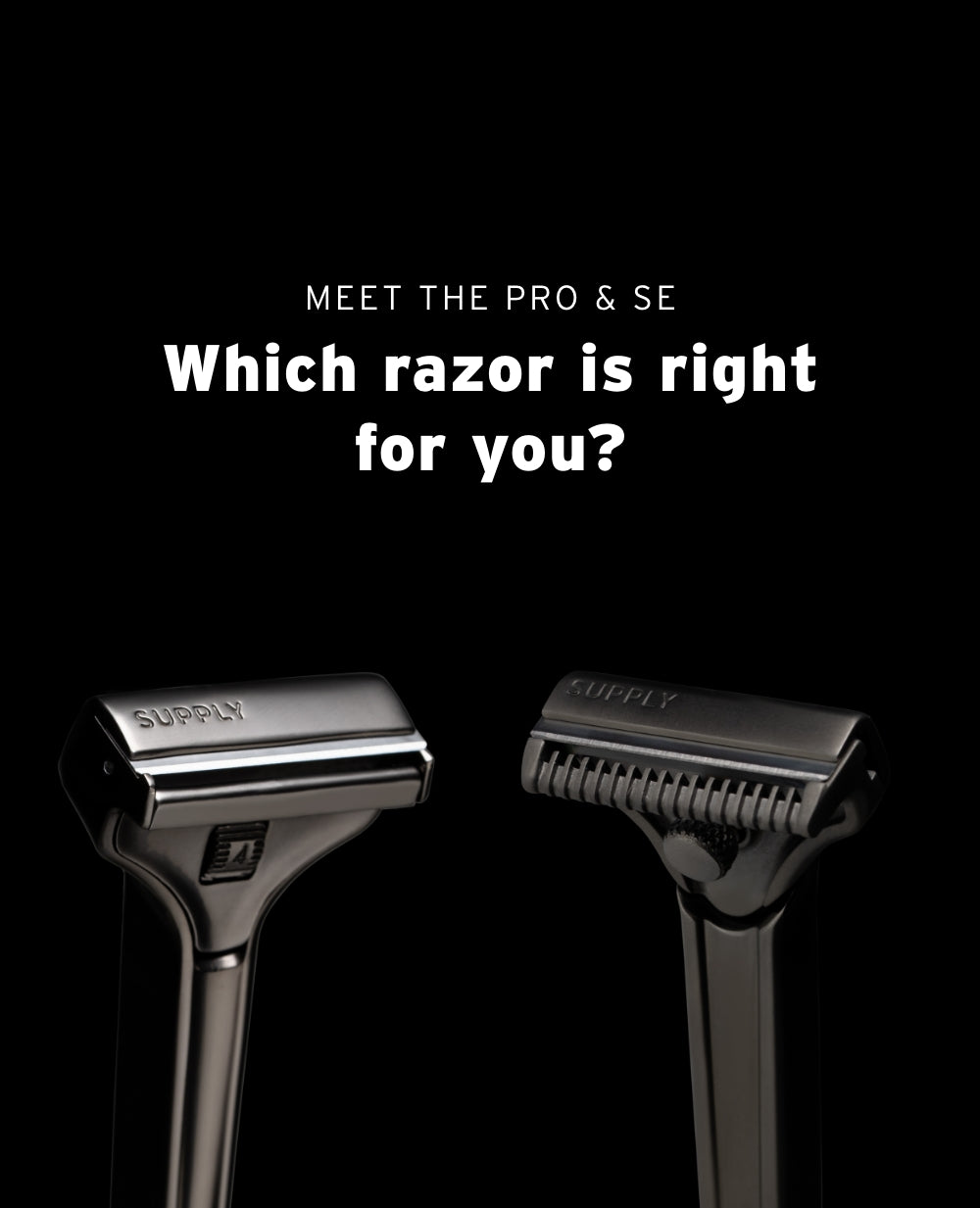 Putting the Safe in Safety Razor
THE SINGLE EDGE SE
The SE is opening the door to single blade shaving for every-body.
Beards, bodies, bald heads - we got 'em covered. It doesn't matter who you are or how you shave.
This razor is for you.
MEET THE SE
Unrivaled Customization
THE SINGLE EDGE PRO
You're committed to your shave - So are we.
The Pro is a culmination of 6 years of work, all while listening to our MVPs - our customers.
We're putting the ease into customizing your shave from start to finish with just a simple click of a dial.
Meet The PRO
Us vs. Them
NO MORE SHAVING IRRITATION
Cuts at the surface for clean, smooth skin
STOP THE PLASTIC WASTE
100% recyclable blades and materials
LEAVE EXPENSIVE BLADE REFILLS BEHIND
Our universal blades only cost $30 per year
Upgrade Your Shave
Ditch Your Multi-Blade Razor
They are designed to cut hair beneath the surface of your skin to get a super close shave. It's called hysteresis - also known as the "tug and cut" method.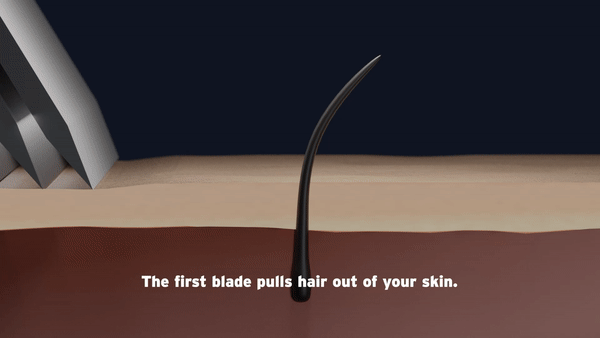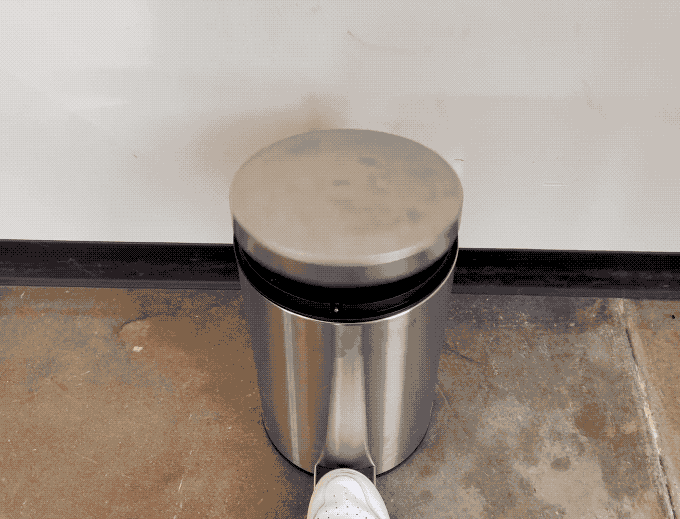 Invest Once and Save for Life
We are here to Save Your Face and Your Wallet
Right now, you're spending anywhere between $75 - $100 a year to ruin your face. Multi-blades are cutting through your skin - and your budget.
Our razors save you from more than just razor burn, ingrown hairs and nicks.
Fun Fact:
You're going to shave over
20,000 times In your life.
You deserve to actually love it.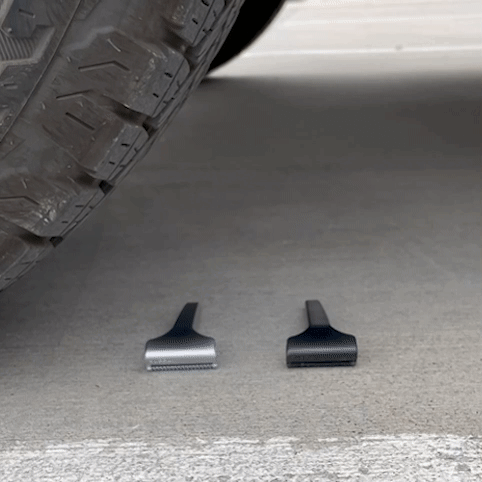 LIFETIME WARRANTY
It's basically an unstoppable force. But if your SE runs into an immovable object (like your bathroom floor or Chuck Norris) we'll gladly replace it.

And that's good for life.
100-DAY GUARANTEE
This will be the last razor you ever buy. But we'll give you 100 days to see how much you love it. If you don't, send it back. No hard feelings.

You return your razor. We return your money.
Multi-blade razors are designed to shave below the surface of your skin using a "pull and cut" method called hysteresis. This causes razor burn, bumps and irritation. The Single Edge is designed to shave at the surface of your skin, providing a close, comfortable, and irritation-free shave. We're so convinced you'll love the single blade shave that we offer a 100-day trial, and free shipping + returns to the US. You've got nothing to lose - give us a shot today!
Whether you shave with cheap disposables, modern multi-blades or traditional safety razors, the Single Edge is a serious upgrade to your morning shave and can help reduce irritation. Here's why:
It shaves at the surface of your skin. Multi-blade razors are designed to shave below the surface of your skin, pulling hairs up and cutting them too close. This causes irritation and ingrown hairs. The Single Edge is designed to shave at the surface of your skin, providing a close, comfortable, and irritation-free shave.
It requires no pressure when shaving. With multi-blade razors, you've probably found that you have to press the razor against your face while you shave. Here's the deal: you're doing too much. You might think you're achieving a closer shave, but in reality, you're only creating an uneven surface to shave on, which won't properly cut the hairs. But with the Single Edge, you want to think of it like you're sweeping the hair off your face - not scraping it off. The Single Edge perfects this and literally wipes the hair away. Your job is to simply guide the razor and it will do the rest.
Easy to clean in between passes. Every time you take a stroke while shaving, your blade accumulates shaving soap, hair, and skin. This build-up prevents your blade from getting that clean close shave every time and can also cause skin irritation. The Single Edge fixes this by being easy to clean in between shaves and never clogging up like multi-bladed cartridge razors.
No – and they never will be. The Single Edge accepts standard "injector" style blades. These blades have been in production for 100 years and can be easily purchased on our website, Amazon.com, and more. Each Single Edge Razor ships with a magazine of 8 stainless steel, American-made injector blades. A pack of blades typically lasts up to three months and only cost $0.75 per blade to replace.
We love using our products – and we think you will too. If you're not a fan, you can return your order within 100 days for a full refund, even if it's open and used.