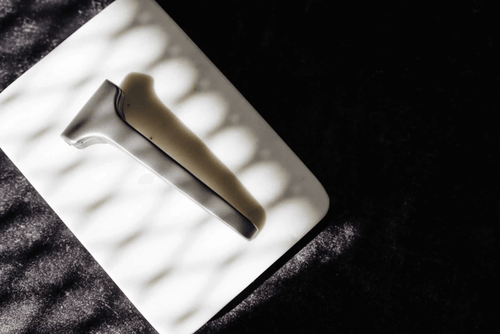 NOT YOUR AVERAGE ROCK
Handcrafted in Agra, India
Excellent Addition!
The marble tray completes my set. Love the look and feel!
It's a Great addition
The marble tray is a great addition to my shaving experience.
Marvel tray
Very good quality and had some weight to it love the color made my razor pop very good and when I got it was very well packed so that it would not brake
Hey Roberto! I'm so glad to hear you are enjoying your Marble Tray and that it's made your Single Edge stand out. Love having you as a customer with us - never hesitate to reach out!
Lather up!
Solid, great quality. Great landing surface for shave cream brush, razor and shave cream.
Great!
Very high quality and look great. We purchased one and then went back and purchased three more for our shelves.
Very Nice!
To be honest, I wasn't quite sure what I was going to put on it. I have the marble shaving bowl and wanted this to match. Right now I'm using it to hold my beard shears from Beardbrand. At any rate, it looks good in my bathroom!
Excellent, I love it
Excellent, I love it, Perfect extra for my shaving routine.
Beautiful Marble Tray
The marble tray is beautiful and functional. I have the shaving bowl and will order the tumbler when ir is back in stock. High quality - just like everything from Supply!